Shama Central Hong Kong
Ofertas especiales
Recommended Offers and Website Exclusives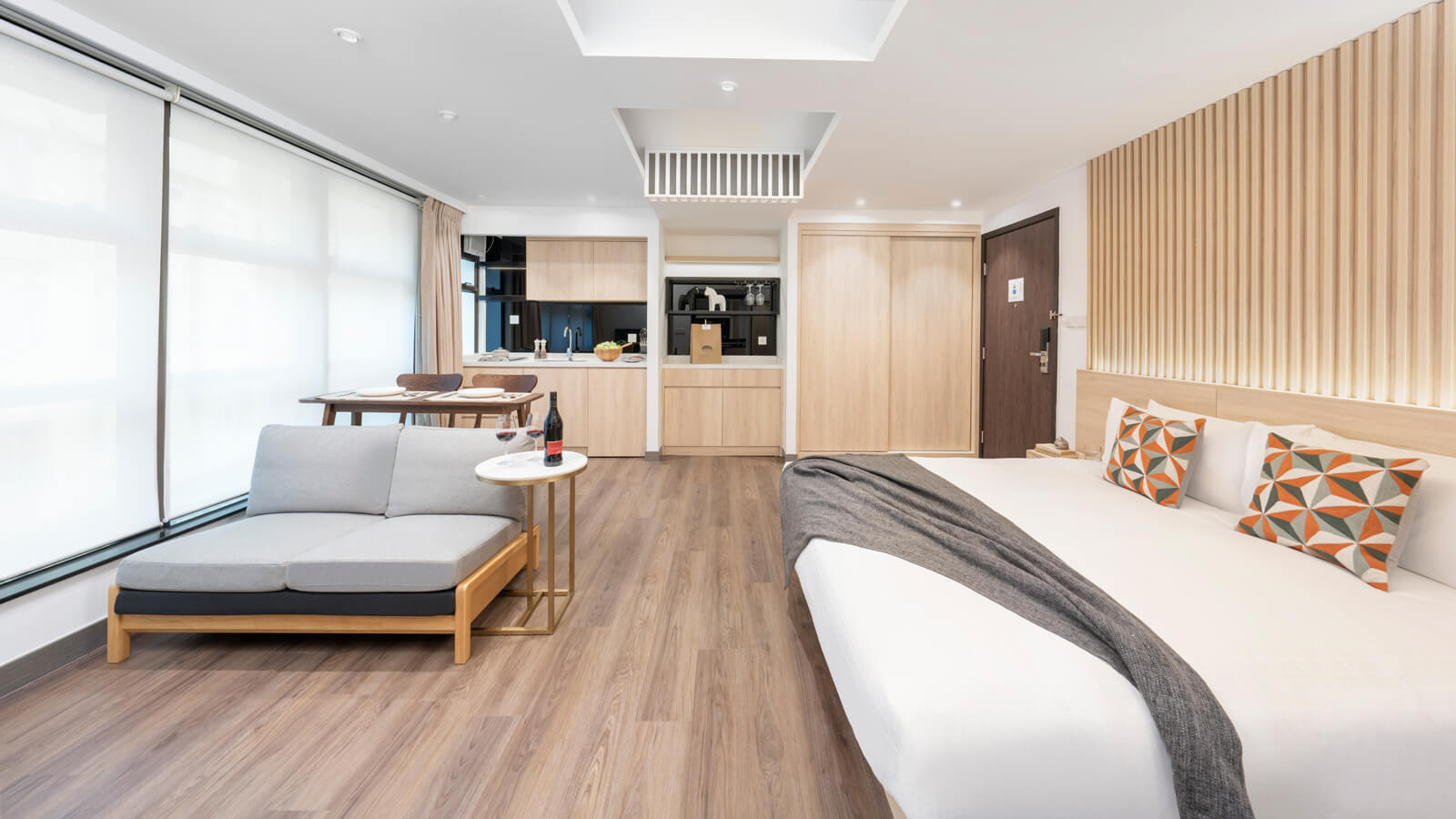 Early Bird Treat
Stay Period: 01 septiembre 2023 - 31 diciembre 2023
Book in advance and pay less to rest at our modern serviced residences. Relax in our Studio apartments with monthly rates from HKD 34,500 net per calendar month.
Conditions: Applicable for new bookings with check-in from 1 September until 31 December 2023. Subject to availability. Other terms and conditions apply.

Shama Central Hong Kong
Modern Residences
Excellent Location
Spaces
Shama Wired business centre, Shama Gym
Accommodation
Fully furnished residences, work space, living area, washing and drying machine
Transportation
Sheung Wan MTR Station (7 min.), Central MTR Station (10 min.), Hong Kong Station (8 min.)
Shama Central Hong Kong
26 Peel Street, Central, Hong Kong, China
Contact Us
Teléfono: +852 2103 1713
Fax: +852 2103 1700
Enquiry
Заезд с / Salida hasta
Заезд с: 14:00
Salida hasta: 12:00
Tarjetas de crédito
Es posible que se le solicite que presente la tarjeta de crédito utilizada para confirmar su reserva en el momento del check-in.
visa master americanexpress unionpay jcb American Express and UnionPay are accepted on-site only and are not applicable for online payment.